Tafaria Castle – the Ultimate Easter Getaway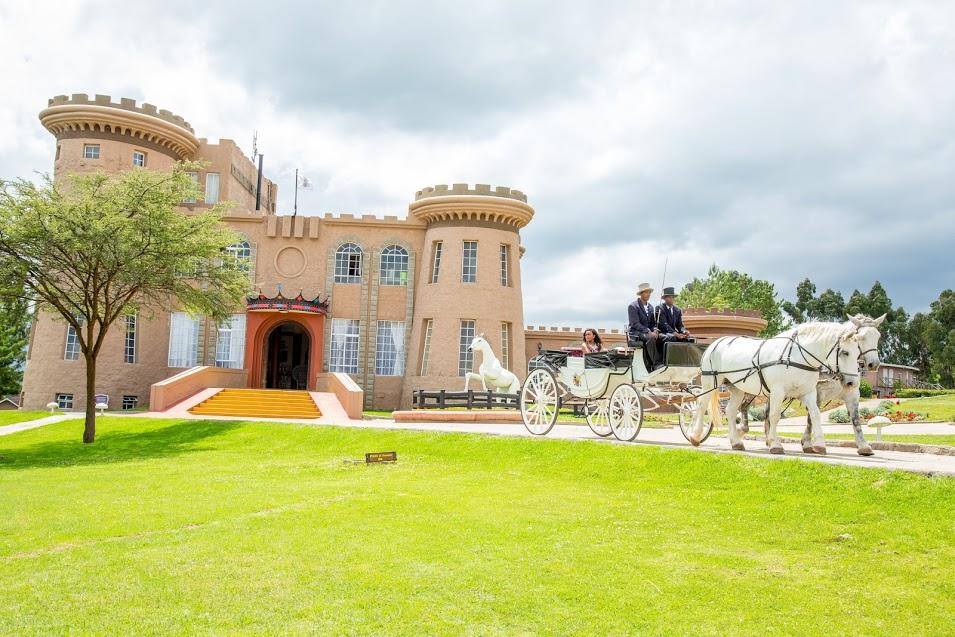 As Easter approaches the social institution of family is on the focus as it usually is during festivities. The desire for a fun-filled getaway for the family has begun to take center stage especially with the kids home for their holidays. Family getaways are not only fun but are crucial for bonding and creating long-lasting memories for the family. All of a sudden, one realizes how much their kids have grown and how they are slowly becoming unique individuals with similarly unique personalities. That being said, the challenge of deciding where to go begins to present itself as well. Going down to the coast feels like a banal idea and so does a safari excursion to Hell's Gate or Nakuru. Off the beaten path is Tafaria Castle and here's what makes this lodge the ultimate Easter getaway for the family.

Location
Firstly, let's get to know Tafaria Castle. This castle-themed country lodge is located 5 km off the Nyeri-Nyahururu highway. Tafaria Castle is set on a hill with breathtaking views of the Aberdare Ranges, Mt. Kenya, and the Laikipia plains – basically all of the scenery this part of the country has to offer. From Nairobi, the castle is only a couple hours drive thus making it quite accessible.
Eunice and George Tafaria founded the castle in 2012 AD. Worth noting is that George Tafaria actually grew up in this region and it is perhaps his passion and love for it that he founded the castle.

Activities
Jumping straight into the action, Tafaria Castle is teeming with fun things to do and this is perhaps its major selling point. The country lodge boasts a lawn tennis court which also doubles up as a basketball court. There is a space for archery which is rapidly gaining popularity in the country. Other sporting activities include badminton, volleyball, swimming, horseback riding, and horse carriage riding.
As for wellness and fitness, there are yoga classes on site as well as an outdoor gym. Keeping fit coupled with a relaxing yoga or meditation session sounds like the perfect way to unwind. Kids too are not forgotten as there is a kids' park that is guaranteed to keep them occupied many hours on end with loads of fun activities.
Birdwatching is also a feature activity at Tafaria Castle. That and hiking in the nearby park which is highlighted by the scenic views of the region's landscape. Game drives to Aberdare National Park or Mt. Kenya National Park can also be organized while self-drive game drives are also encouraged.
For some evening activities, the moat bar will keep the cocktails coming. Also, one can dance the night away in the disco set in the Castle's "dungeon."

Accommodation
While the castle's activities are definitely alluring the accommodation is doubtless quite unique. Sticking with the castle theme, the rooms in the main castle are appropriately named the Lord's Chamber, the Lord's Court, and the Lord's Room. Other equally exquisite rooms are set up across the lodge's grounds with the ability to comfortably host up to 160 guests. Breakfast is usually complimentary. The lodge's restaurant has more than enough in variety and quality to meet all of one's palate needs.

Art Gallery
Another unique quark of Tafaria Castle is its on-site art exhibition gallery which hosts various exhibitions throughout the year. It is ideal for a cultured night out. The art gallery also comes with an arts residency program to help nurture budding artists which one can apply for here.
Other features of Tafaria Castle include ample room for meetings and team building activities. The castle is also popular for weddings and other functions. It is an all in one super lodge with a unique architectural design and all the ingridients for the perfect family getaway. Check out The Emakoko for a safari getaway right in Nairobi.