5 Things To Pack For A Weekend Getaway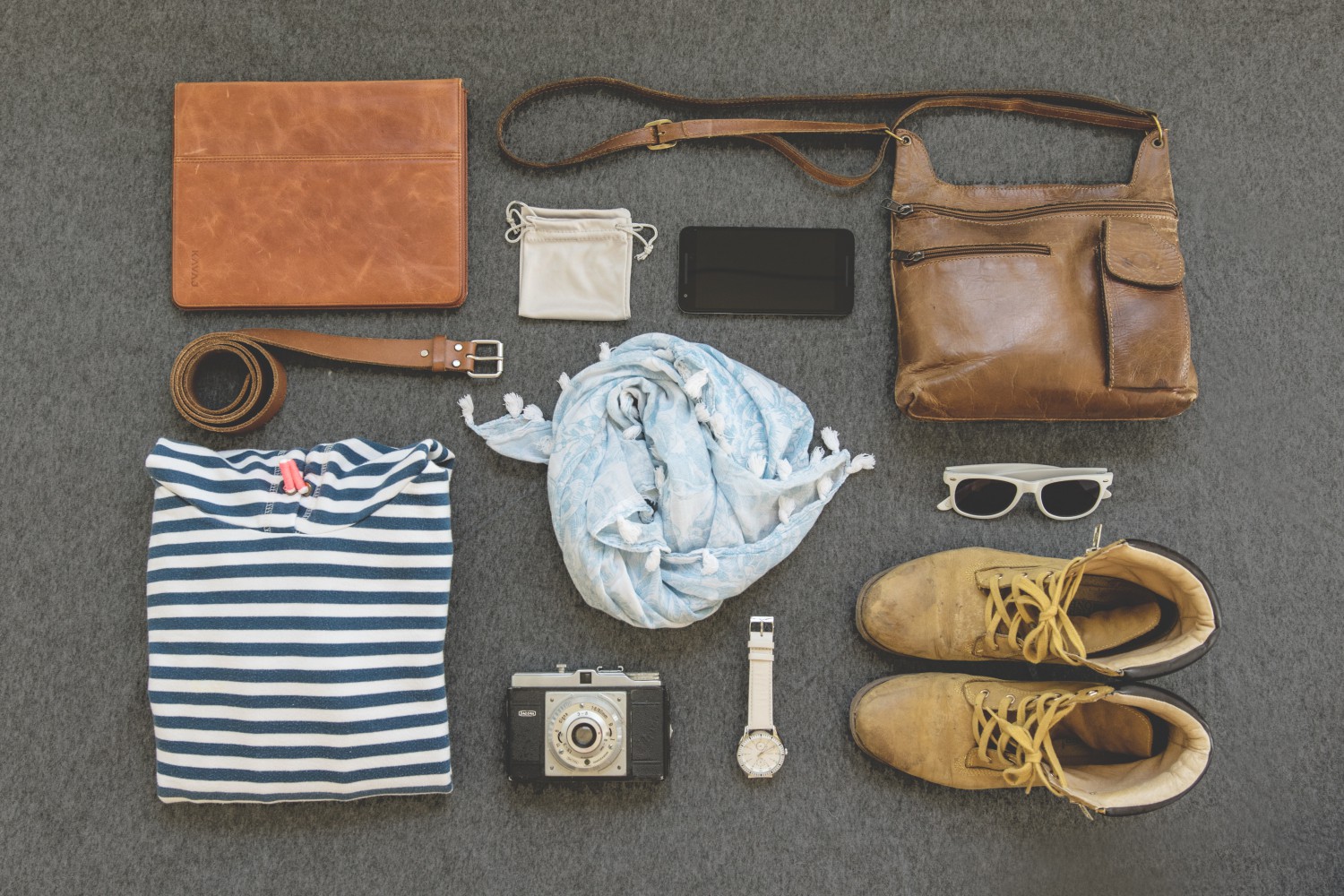 Weekend getaways are a good way to hit that pause button. Escape the shackles of the everyday mundane routine. Reenergize for the coming week. Experience more of life so that life does not escape you. However, packing for a weekend getaway can be a tricky affair. It is just two days so there is no need to pack as if you are about to go into hibernation. On the other hand, there is the danger of packing too light and finding yourself in awkward situations during your getaway. We are all unique and what is a must-pack item for you may be a complete waste of packing space for someone else. However, there are a few essential items that cut across the board. Here are 5 things to pack for a weekend getaway.
A Camera
Or just your phone. Weekend getaways are very "instagramable" moments. Usually, the destination is very beautiful and exotic. In the day and age of Instagram, capturing these moments is that much more incentivized. Even if sharing every waking moment of your life on social media is not your thing such pictures could be part of your personal collage of memories you have made throughout the years.
If you have a professional camera the better. However, with the technology our smartphones are packing these days those 12 megapixels on your phone should be enough. Snap away!
Clothes
Well, of course, you are going to pack clothes unless you are visiting a nudist beach for the weekend. It is more a question of what types of clothes do you pack. The setting for a weekend getaway could be a skiing resort or something on the opposite side of the spectrum such as a tropical beach resort. Firstly, the weather plays an important role in deciding what to pack. If the weather of the destination is not clear cut then a quick lookup on Google or other relevant app or site should give you a forecast for the weekend. Please note that simply because a region is known for its warm and sunny weather does not automatically mean that is weather every day of the year. Always be prepared for some rain no matter where you are traveling to.
Activities at the destination also play a hand in deciding what kinds of clothes to pack. Sunbathing on a beach somewhere probably means you have to pack a swimsuit. And some sunscreen. Trekking or camping cannot be done on flip-flops and so a good pair of boots should come in handy. Shorts and light clothes are good for safari game drives and nature walks. Ultimately, dress for the occasion and look good while at it.
Bags
Well, first there is the bag you will be packing everything else into. It could be a small suitcase. However, walking around all weekend in a suitcase is not ideal. Talk about carrying your baggage with you everywhere you go. You might need to buy some souvenirs along your adventure trail. You could also have no pockets on you and you need a small and light backpack to put your phone, wallet and other such essentials. Having all this in mind might inform you on what kind of bag to carry on your weekend getaway. Speaking of wallets they are a must-pack. Shopping for souvenirs, for example, means you need your banking cards with you or even hard cash.
Toiletries
Personal care and hygiene are always important. Pack all the important toiletry items such as a toothbrush and toothpaste, deodorant, a hair comb, makeup kit and whatever else constitutes your personal care package. Taking a breather from work and your daily routine does not mean going back to being a caveman.
A Positive Attitude
When one thinks of a weekend trip it easy to forget that such escapades can also be a stressful affair. Assuming one makes it past the hassle of planning and booking the trip things can take a turn for the worst during your weekend. Your flight might be delayed. Some activities specified on the itinerary may be canceled at the last minute. Rooms may be overbooked and one has to seek alternative accommodation. The point is things do not always go according to plan. Bringing with you a happy-go-lucky positive attitude might be the difference between a great weekend and a great waste of money and time. Be prepared to always face challenges but always believe that every challenge can be overcome.
All said and done have fun and if you are having problems affording that weekend getaway you have been daydreaming about all year here are 3 ways to travel on a budget. Also, did we miss anything on things to pack for a weekend getaway? Let us know in the comment section below.