Kitich Forest Camp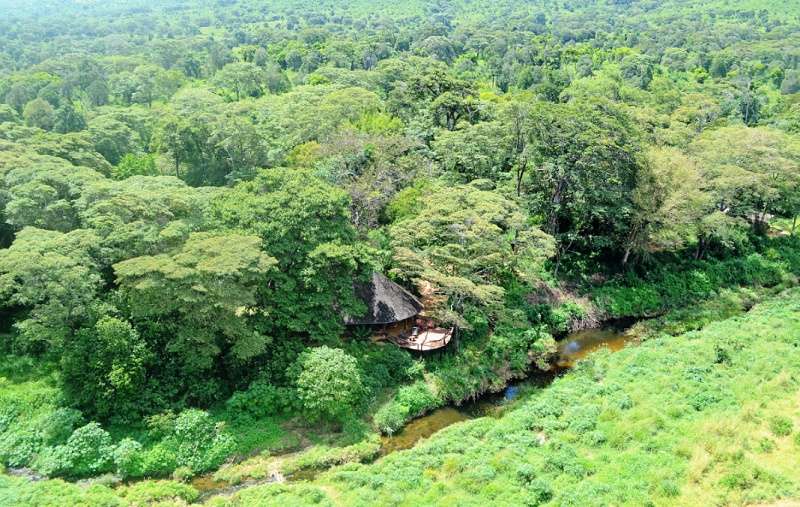 What comes to mind when you picture Northern Kenya? Obviously, vast dry plains akin to a desert. The plains occupied by Nilotic nomadic tribes such as the Samburu and Turkana. To be fair, you do appreciate the colorful regalia of the tribes up north. You marvel at how they have managed to preserve their traditional culture in a world characterized by globalization and technology. However, while your mental picture of the region is somewhat accurate you would be pleasantly surprised to learn of lush green hills that rise above the plains. Lenkiyio Hills, also known as the Matthews Range, stretches for about 150 kilometers. The range sustains a forest that is 900 sq. kilometers. Nestled in one of the valleys on the banks of the seasonal Ngeng River is Kitich Forest Camp – a truly hidden gem.

Conservation
Kitich Forest Camp sits in the 383,000-acre community-owned Namunyak Conservancy. The camp is heavily invested in conservation efforts in the surrounding forest. As a matter of fact, Kitich Forest Camp pays conservation fees that Namunyak Conservancy relies on for its operations. Consequently, not a single elephant in the forest has been lost to poaching since 1996. Further still, Kitich Forest Camp is conscious about its carbon footprint. Solar panels power the camp and recycling is exercised wherever possible. In fact, the tented camp is the recipient of the Gold Level Award for its eco-friendly practices.

The Tents
Kitich Forest Camp aims to give its guests an authentic bush and safari experience. That being said, the camp does not, however, compromise on luxury and comfort. There are 6 en-suite tents with a maximum capacity of 12 guests. The tents are equipped with flushing toilets and hot open showers. They are perched so as to give panoramic views of the Ngeng River valley and outlined with verandahs.
Each tent has two beds and a sitting area thus adding more functionality to them. The Ngeng River valley is frequented by wild animals making game watching from the tent area a real treat. More so during night time when the valley is flood-lit for a better viewing experience.

Dining
The dining area is housed in a thatched rustic building that also serves as the bar and a common sitting area. Meals at the camp draw inspiration from Italian and eastern Mediterranean recipes. Beers and spirits are served at the bar and also some fine wine to go with the fine dining.
Arrangements can also be made for al fresco dining in the bush. In addition, special dietary requirements can be met with prior notice.

Activities
Guided walks are the highlight activity at Kitich Forest Camp. There are strictly no 4*4 vehicle safaris. It is, after all, a forest and not the plains of the Mara. The guides on the walks are usually traditional Samburu warriors accompanied by an armed ranger. Forest elephants are a popular attraction as well as leopards, buffalos, wild dogs, and Kenya's only De Brazza monkeys population. Matthews Range is home to over 350 bird species making it a haven for birdwatching.
While the camp lacks a man-made swimming pool, one is free and encouraged to swim in the natural crystal-clear pools in the Ngeng River valley. For a more adrenalin-filled activity, quad bikes are available to ride to Reteti Elephant Sanctuary and the 'singing wells.' The 'singing wells' are actually a performance, so to speak, by young Samburu men who sing as they draw water from a well. The singing is said to sooth their cattle as well as maintain the rhythm as they draw water which is usually done in a human chain kind of set up. One can also visit Ngilai Village which is a Samburu settlement and lose oneself in the colorful local culture of the Samburu people. Worth noting is that a visit to the village will require a donation that goes a long way in funding community projects.
Weddings and other small ceremonies can also be held at the camp. Sundowners in the bush is part of the daily routine.

Lastly
Staying at Kitich Forest Camp is a unique and unforgettable experience. An escape to help one reset and be one with nature. If this sounds like something you are up for check out The Emakoko. An equally unique experience in Nairobi.